Enjoying the Riviera Maya and Playa del Carmen beaches with the little ones is the funniest and most gratifying experience ever. To ensure a pleasant family vacation, knowing if the beaches we plan to visit are suitable and safe for kids is necessary.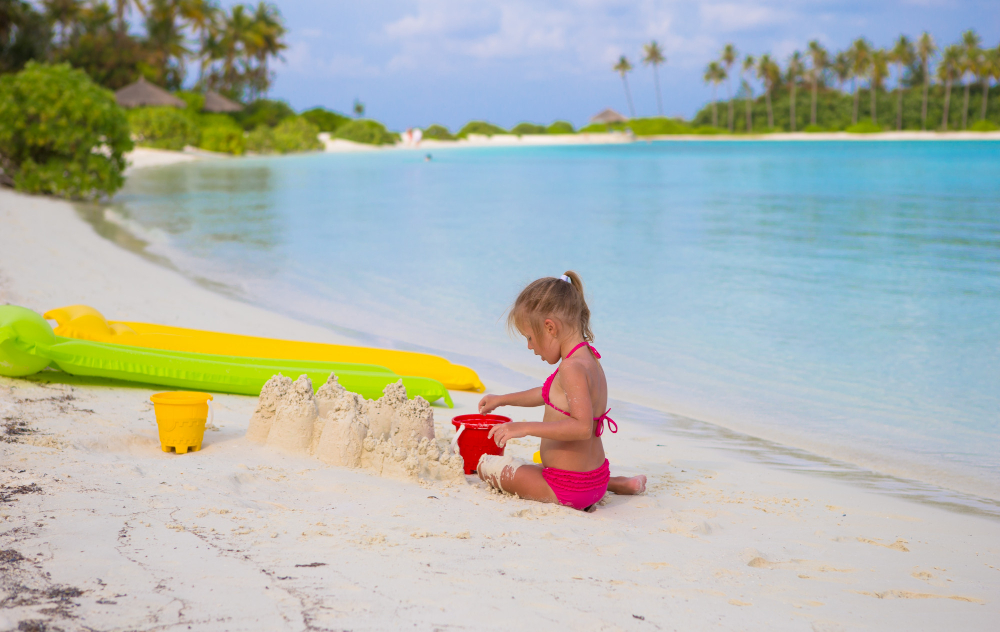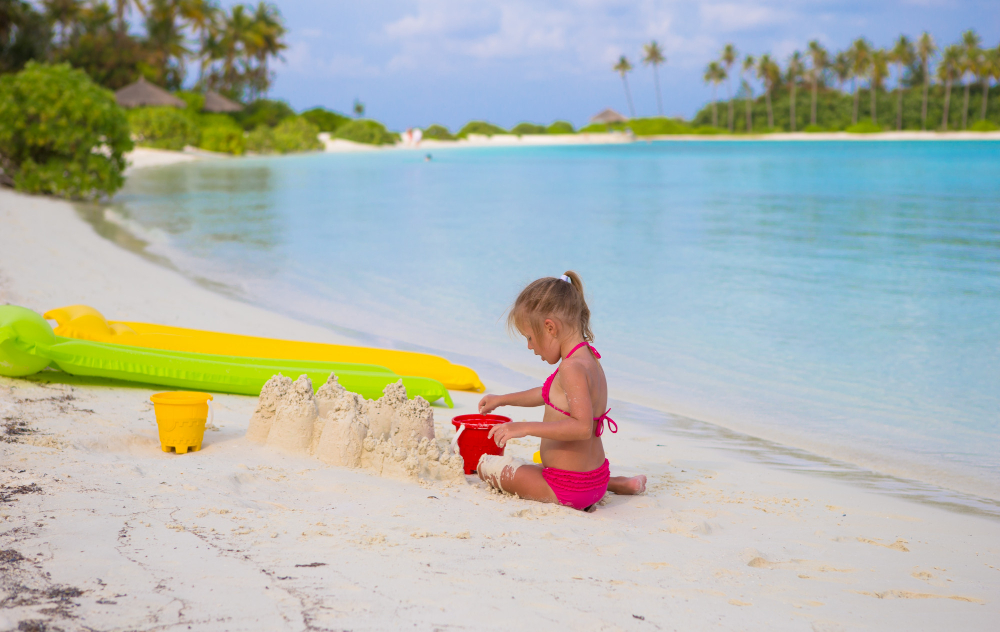 Featuring beaches with warm waters, tranquil waves, and powdery white sand, the Mexican Caribbean is the favorite for vacationers who travel with their families. Just what you need to relax and enjoy quality time with your loved ones.
As Riviera Maya and Playa del Carmen experts, let's share a list of the best kid-friendly beaches:
Paraíso beach
As its name suggests, Playa Paraíso is an earthy paradise. This beach offers a laidback atmosphere, making it easier to watch out for your children as you enjoy the sun. In addition to this, its crystal clear waters are shallow and calm, something that makes it look like a giant but safe pool for those with no swimming abilities.
On top of that, Playa Paraíso is located just 1.2 miles from the emblematic Tulum archaeological site. We recommend you cool off on the beach after your visit to the Mayan ruins. Your little ones will have fun as never before!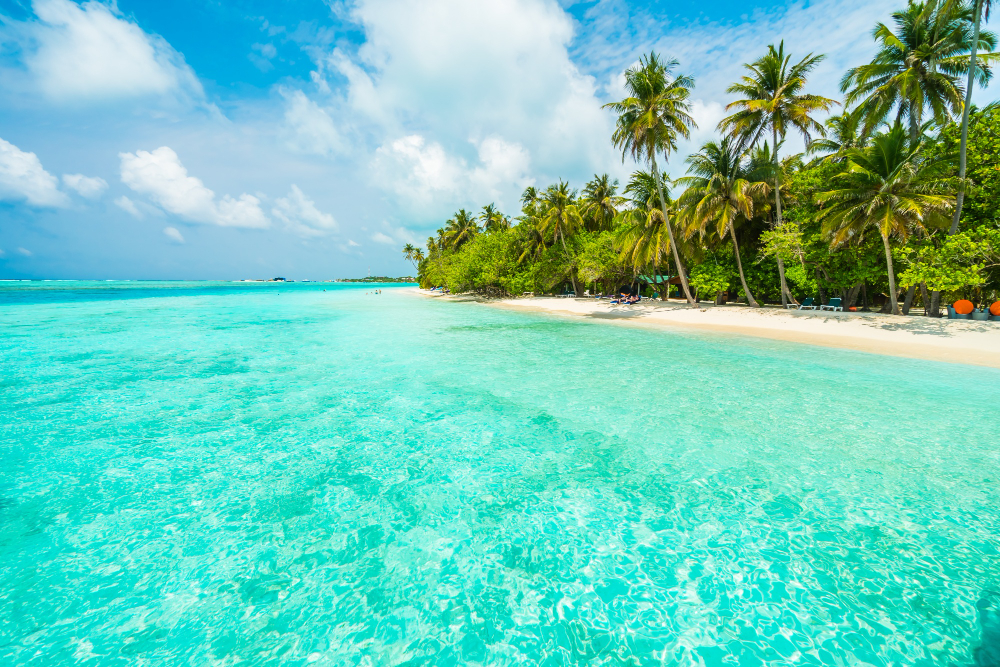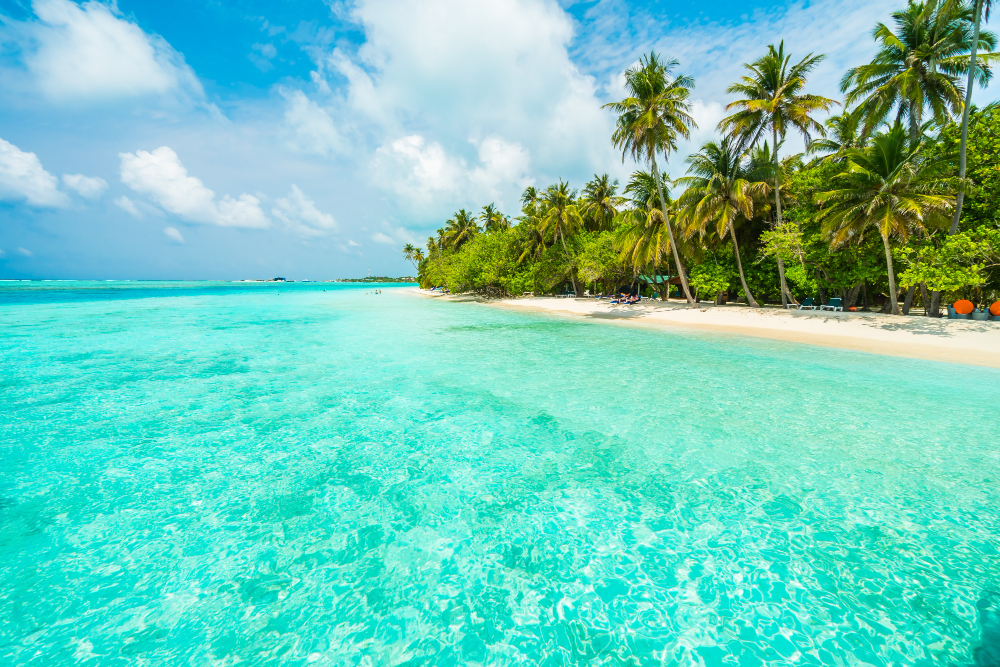 Akumal beach
Have you ever imagined swimming alongside turtles in their natural habitat? Located between Tulum and Playa del Carmen, Akumal beach is perfect for families that love and respect nature, as this area is protected. Besides your family can snorkel with marine turtles, you can see manta rays and various fish species. A magic experience that is worth sharing with your kids.
Xpu-ha
Located 20 minutes south of Playa del Carmen, Xpu-ha features various beach clubs offering multiple restaurant and bar options. You can also rent a sun lounge and umbrella to rest under the shadow. Furthermore, the calm and shallow waters are safe for your children because they can walk various meters, and the water level won't change.
Despite Xpu-ha features all these comforts, this destination is not as crowded as other tourist areas, making it the ideal place to unwind and share wonderful family moments.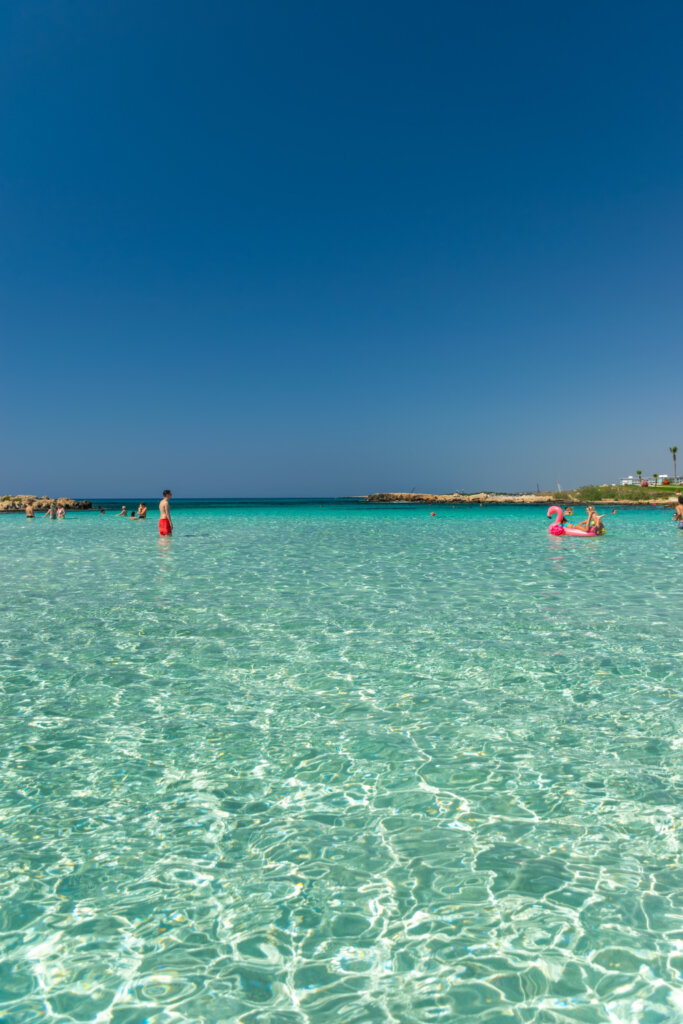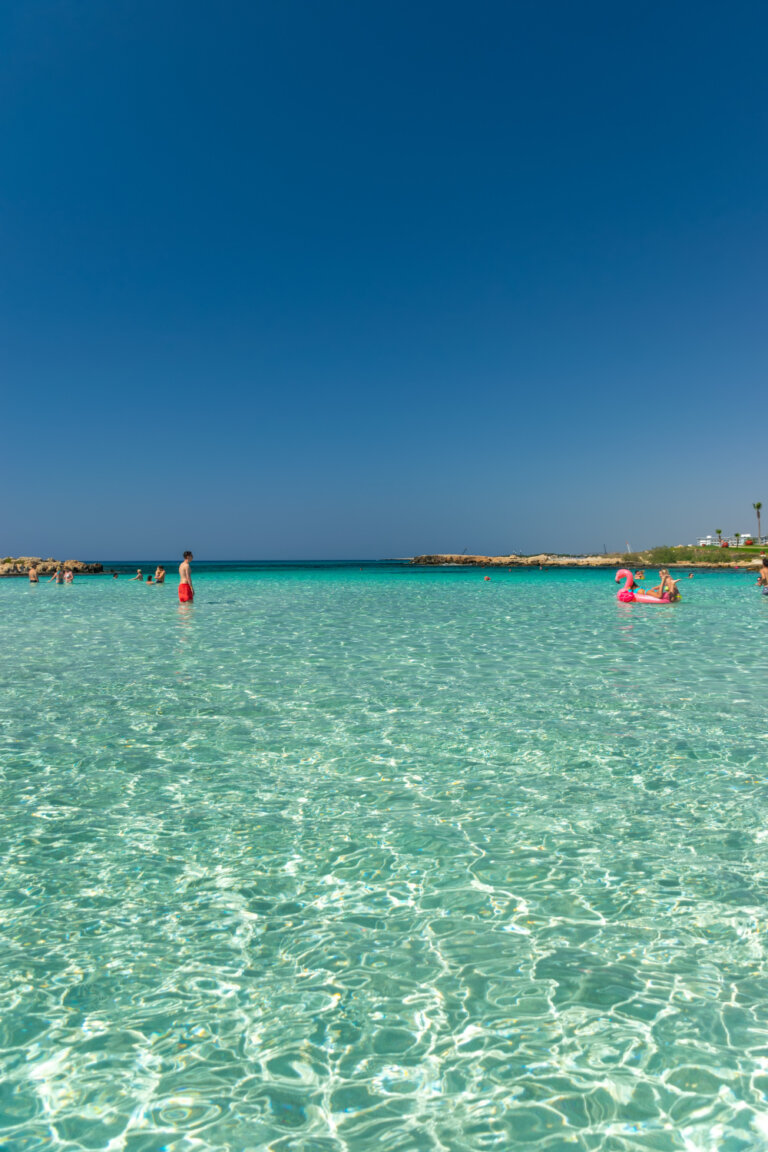 Playa Norte in Isla Mujeres
This breathtaking beach is not located in Riviera Maya or Playa del Carmen, but we suggest you make the most of your visit by navigating to Isla Mujeres and exploring the island with your little ones. There is so much to do in Playa Norte: snorkeling in its transparent waters, unwinding on the beach while the kids make sandcastles, enjoying the nearby restaurants, and admiring the wonderful natural surroundings.
This beach features totally clean, soft sand with no rocks, seashells, or sargassum. The ideal spot for children to play in a safe and enjoyable environment.
Playa del Carmen
You'll find endless picture-postcard scenarios in Playa del Carmen, but the most spectacular beach embellishes the Grand Velas Riviera Maya resort. This wonderful beachfront hotel is an oasis for families traveling with kids; aside from awe-inspiring natural views and turquoise waters, you and your little ones can also enjoy the pools, entertainment activities, gourmet restaurants, and all resort amenities. A family experience kids will love to repeat over and over.
Nothing like discovering the world with your children, especially on the most amazing Riviera Maya and Playa del Carmen beaches.
Which of these beaches would you like to visit with your family?