A marriage proposal is a special moment in one's life, symbolizing romance and the promise of a future together. In this thrilling journey toward commitment, creativity plays a crucial role in making your love story unique and unforgettable. Grand Velas Los Cabos is your foremost ally in achieving this, masterfully shaping this chapter into a magnificent work of art.
This resort, awarded the Forbes Travel Guide 5-Star rating, has crafted a unique experience that takes your love to new heights: a marriage proposal aboard a helicopter, followed by a gourmet dinner and stargazing at one of NASA's recognized astronomical research sites.
Flight to Paradise
The experience starts at the resort's Terrace del Mar, where you and your partner are greeted with welcome toasts. Excitement builds as the helicopter approaches, ready to take you on a 75-minute flight that promises breathtaking views. The chosen moment for takeoff is strategic: just before sunset, when the sky is adorned with warm tones, and the famous Arch of Cabo San Lucas becomes even more impressive from above.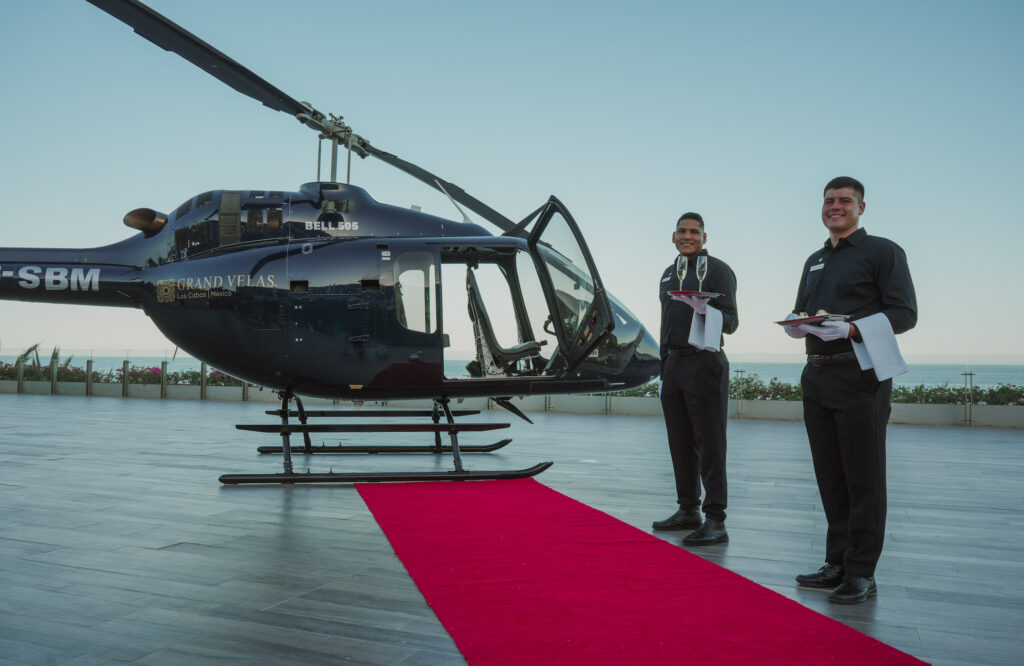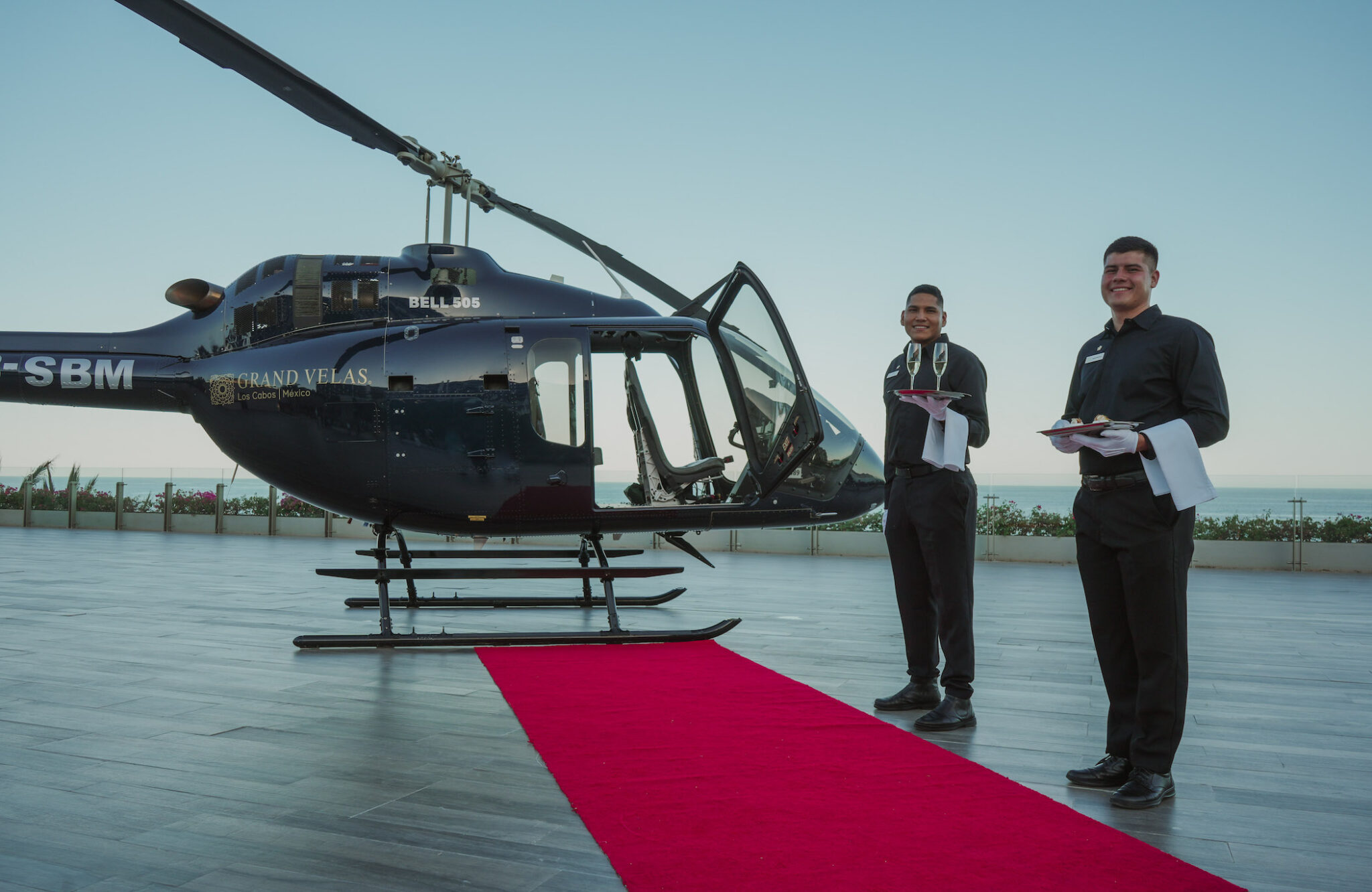 The Sky as Witness
The helicopter journey is just the beginning of this extraordinary experience. Upon landing, a romantic surprise awaits: A beachside floral display bearing the magical question, "Will you marry me?". Alternatively, an outline of whale-shaped candles pays homage to the annual migration of these majestic sea creatures to the destination.
Dinner under the Stars
The magic continues with an outdoor beachfront dinner, where Chef Sidney Schutte, a holder of two Michelin stars, captivates you with his culinary creativity. The dishes, inspired by the natural beauty of Los Cabos, are served with a contemporary twist that accentuates the region's flavors. Accompanied by signature cocktails and refined wines, each bite is an unmatched sensory experience.
A Glimpse into the Universe
After dinner, romance soars to even greater heights as a stargazing experience awaits, guided by a NASA-certified astronomer. Equipped with a 127 mm Maksutov-Cassegrain telescope, you'll explore the vast cosmos.
As additional info, during the summer, approximately 75% of constellations grace the night sky of Los Cabos, offering a unique celestial spectacle. Jupiter, Mars, and Saturn rise majestically, while the Milky Way and nebulae reveal themselves in all their splendor. If you plan to get engaged during those dates, this is an excellent opportunity.
The night is also filled with fun and learning as you both engage in astronomical games and uncover the secrets of the Mayan calendar and the moons of ancient American tribes.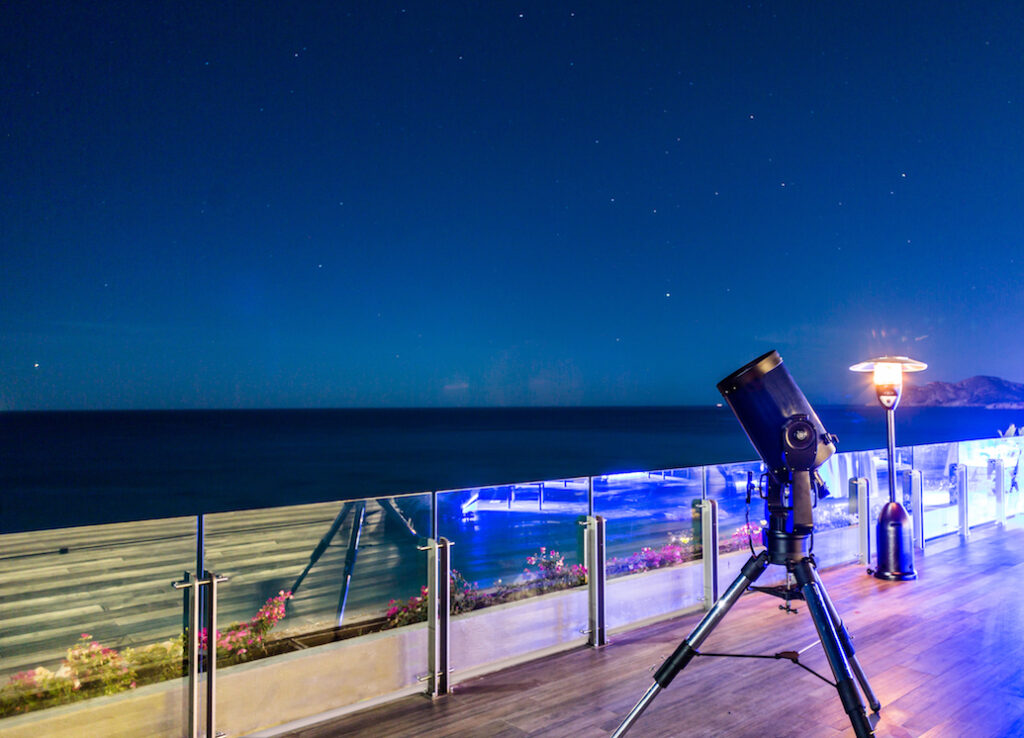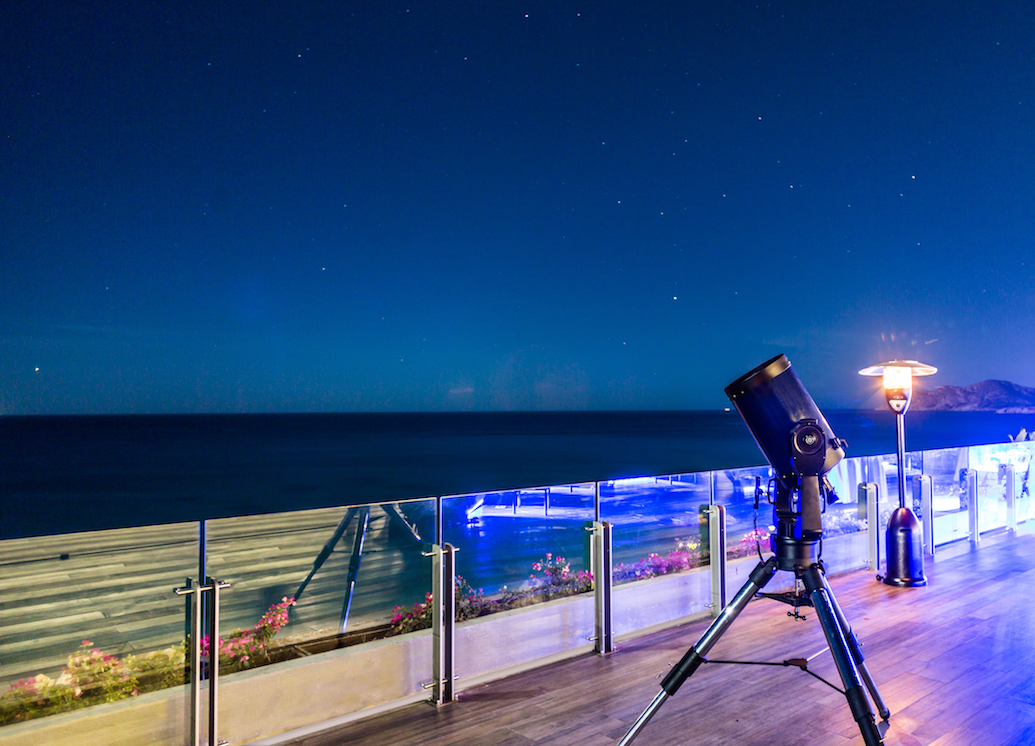 Exclusivity and Relaxation
The experience culminates with a three-night stay in the Presidential Suite or Grand Class Suite of the resort. These accommodations offer captivating ocean views, luxurious amenities, a private terrace, an immersion pool, and other sophisticated comforts that create an exclusive and romantic ambiance.
Moreover, you can unwind with two 50-minute therapeutic massages, enjoy a private dinner, partake in a tequila tasting in your suite, and have unrestricted access to the Water Ceremony at the award-winning SE Spa.
At Grand Velas Los Cabos, every detail is designed to make special moments truly unforgettable. This experience is more than just a marriage proposal; it's a adventure that celebrates love to the fullest.