Day of the Dead in Mexico is a deeply rooted celebration within the country's culture and identity. In this colorful tradition, observed on November 1st and 2nd, we honor and remember our dearly departed loved ones. During these days, Mexicans create altars adorned with offerings of food, beverages, and personal items of the deceased, crafting a beautiful tribute that includes the famous sugar skulls and colorful skeletons known as Catrinas. Alongside the altars, streets come alive with parades, music, and dancing, while cemeteries are aglow with candles and cempasúchil flowers.
It's a unique celebration reflecting Mexico's profound connection to life and death, recognized as the Cultural Heritage of Humanity by UNESCO. That's why Velas Resorts has designed an entire thematic festivity around this tradition. Shall we delve in?
Puerto Vallarta and Riviera Nayarit
On November 2nd, Velas Vallarta transforms into a lively stage for a parade paying homage to the iconic Mexican Catrinas. This guided parade will captivate attendees with eight captivating sculptures representing characters and significant moments from Puerto Vallarta's rich history.
From November 2nd to 3rd, Grand Velas Riviera Nayarit presents the first edition of Mexology Fest, combining mixology with traditions. Attendees will immerse themselves in two days of workshops, tastings, and culturally rich evenings led by renowned mixologists from Mexico and the United States.
At Casa Velas, located in Puerto Vallarta, a unique experience awaits you during the Day of the Dead. You'll enjoy a fascinating 3-hour evening tour along the Malecón, where you'll have the opportunity to explore altar exhibitions and art. A highlight of this adventure is the astonishing 75-square-foot-high catrina created by talented local artist Alondra Muca. Upon returning to the hotel, you'll receive a sugar skull amenity in your suite, accompanied by a narrative that reveals the meaning behind this celebration.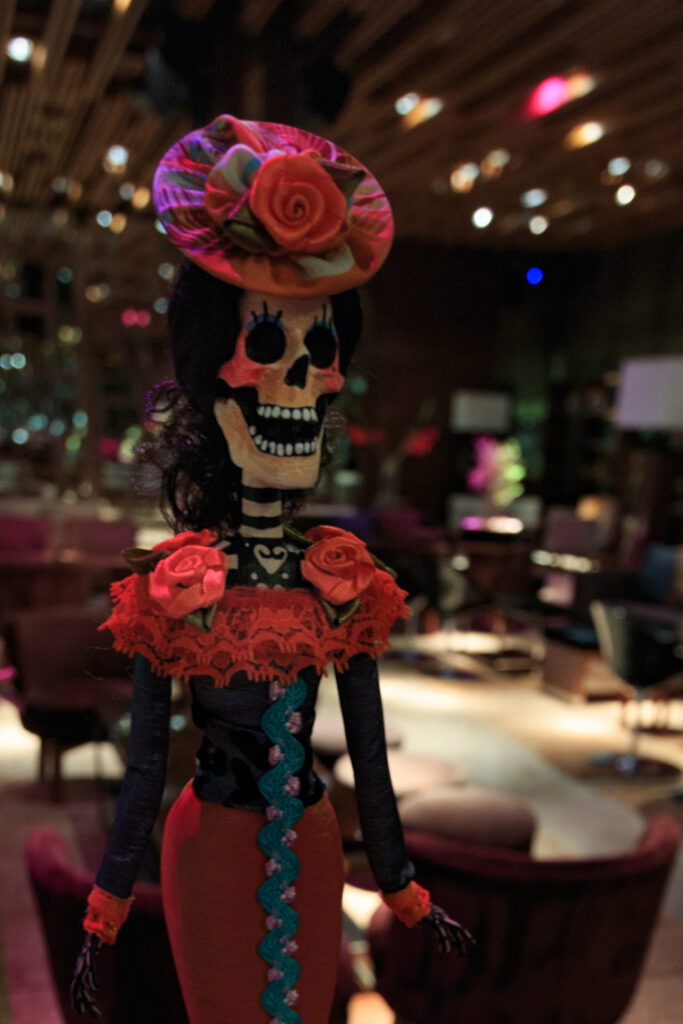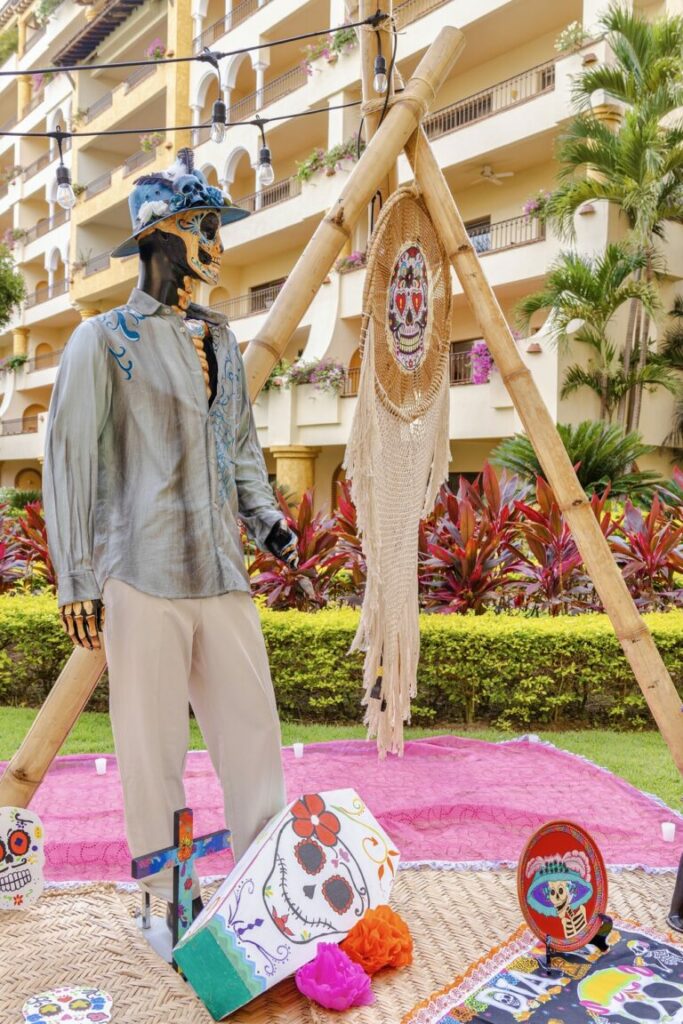 Los Cabos
Grand Velas Los Cabos has prepared a special Day of the Dead experience in Baja California Sur. In the tranquil Serenity pool, exclusively for adults, you can enjoy a floating tray adorned with cempasúchil flowers inspired by this festivity. Additionally, a courtesy service offers culinary delights and a colorful Catrina parade by the pool, where talented musicians and dancers add a festive touch. To complete this unique experience, guests can choose the "Catrina Makeup" before indulging in an authentic Mexican dinner.
At Mar del Cabo, the centerpiece of the celebration is an exquisite three-course themed dinner highlighting the best of traditional Mexican cuisine. In the lobby, guests are welcomed with a refreshing Mezcalina, featuring a touch of black salt to kick off the celebration. Live music, delightful appetizers, and refreshing jarritos enhance the evening.
Riviera Maya
Grand Velas Riviera Maya includes the rate for kids aged 4 to 12, while teens aged 13 to 15 will receive a 50% discount. They will also have activities like painting their alebrije in the Kids' Clubs.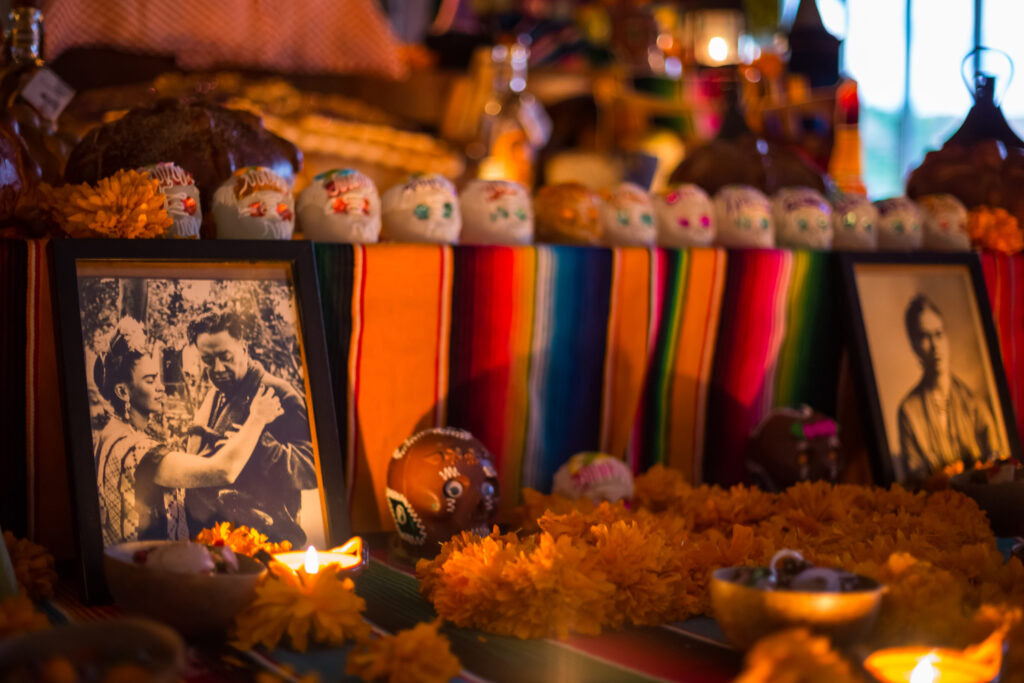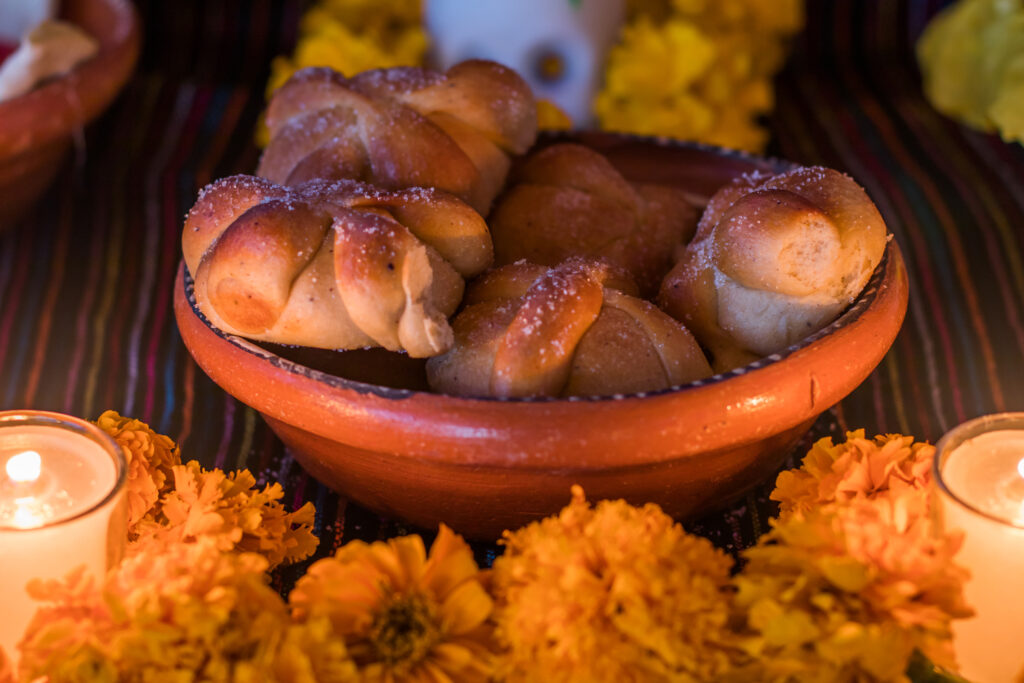 In each resort, guests will savor the traditional and exquisite Pan de Muerto and a diverse selection of typical dishes paying tribute to this Mexican festival. As a gesture reflecting profound respect for tradition, guests can admire altars that serve as a living testament to the significant cultural heritage. These altars, rich in symbolism and color, evoke the very essence of the Day of the Dead, sharing with guests an authentic and unforgettable experience celebrating the lives and memories of those who have departed.
Happy Day of the Dead!